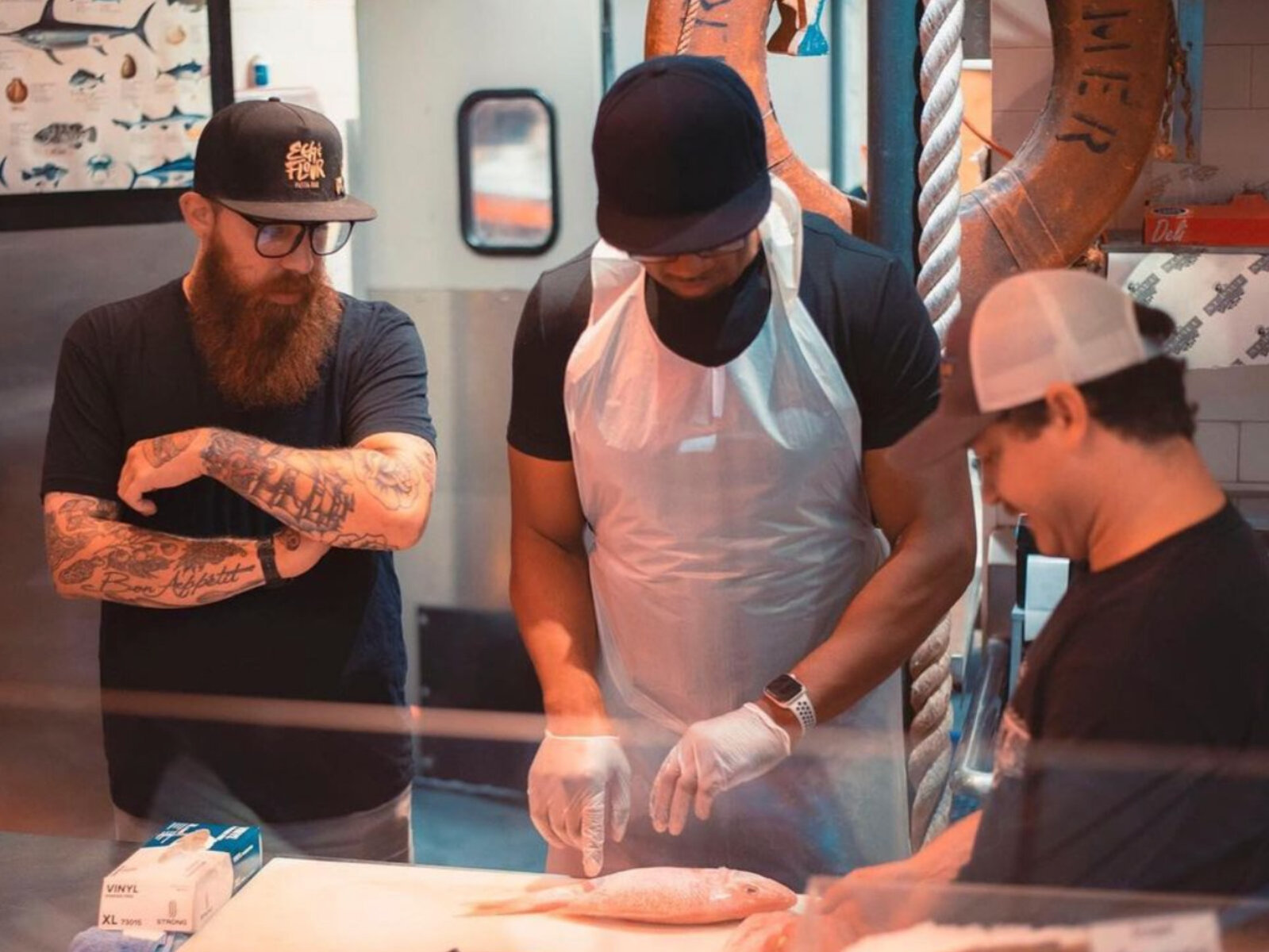 Visit MKE from home with new streaming show "Show Me Milwaukee"
As a recent glowing Nat Geo article proves, people are constantly discovering Milwaukee – and that includes Milwaukeeans. One of the beauties of Brew City is that there's always more to find and more to discover – and the new "Show Me Milwaukee" streaming program is eager to help locals and newcomers do more of those things. delicious discoveries.
Debuting on the free streaming app Very Local today, "Show Me Milwaukee" follows local DJ and media personality DJ Gee-A (aka Greg Adams) as his fellow townspeople show him around their neighborhoods. Brew City favorites – some of the obvious, of course, but also some obscure and off-the-beaten-path treasures waiting to be discovered.


"There's so much more to Milwaukee than you might think — especially from the outside," Gee-A said. "I hope the show teaches you about new places in Milwaukee that you might not have thought of or might not even realize were here."
For example, the first episode made available follows Gee-A as he hangs out with celebrity local chef and "Hell's Kitchen" contestant Adam Pawlak as they explore the city's food scene. Pretty in-depth, too, as viewers watch Gee-A and Pawlak make a pit stop at St. Paul Fish Company in the Milwaukee Public Market – maybe not a new spot for locals but definitely shown from an angle different as the duo go behind the counter to fillet a fresh fish, a first for Gee-A. And that's just the beginning of the adventures spread over the eight half-hour episodes of this inaugural series.
"I'm kayaking for the first time. I'm rock climbing," Gee-A said. "There are so many different things – especially activities that you learn about and say, 'I didn't know about that. I didn't know it was here. There are so many of those moments."


"Show Me Milwaukee" means a lot to Gee-A, born and raised in Zion, Illinois, but now a proud citizen of Brew City, serving as a regular voice on local airwaves – including V100, KISS FM and now HOT 105.7 – for the last decade and a half. The new streaming schedule offers him a chance to almost serve as an ambassador to the place he happily calls home.
"When they told me the concept, I was like, 'I'm in it' – because being in Milwaukee for 15 years and knowing the city was the perfect opportunity to show people Milwaukee," said he explained.
"Having grown up in the Chicagoland area, then coming to Milwaukee, coming from a bigger city in Milwaukee, I see the good. Chicago is so busy, while there's so much you can do here in Milwaukee fast – you can do it, you can get tickets, you can do it – which you can't do in Chicago. It's more complicated there. Milwaukee gives you that big city feel without that big city pressure. city ​​- and that's what I love about it. Your access here in Milwaukee is so much cleaner and easier – and I think people take that for granted."
To watch the first food-centric episode of "Show Me Milwaukee," download the free Very Local app on your streaming device of choice, whether that's an iPhone, iPad, Roku, Apple TV, Android TV or Amazon Fire TV. And stay tuned for the other seven episodes — and the countless other Milwaukee adventures they contain — coming to the app soon.
"Milwaukee is more than cheese and beer," Gee-A said with a laugh. "I'm not saying it's bad stuff – but there's so much more to it too. And that's what I think this show delivers."