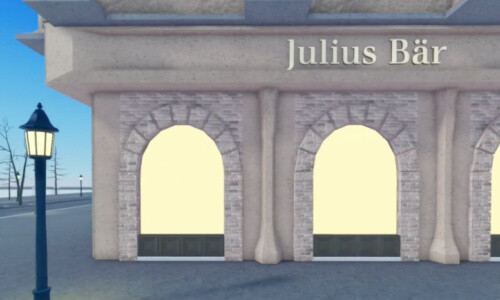 Swiss bank Julius Baer is launching its own video game to attract future tech talent.
In order to attract future tech talents, the Swiss bank Julius Baer offers its own game on the Roblox video game platform where candidates can take up the "Be Baer Challenge" in the metaverse, the bank announced Monday.
go play outside
How many times have children heard their parents admonish "put the computer down and go play outside" or "do your homework and stop playing?" Now they can play and look for a job.
The Julius Baer Challenge was launched on April 11 and requires users to use logic and analysis, creativity and speed in a game environment.Players can create their own avatar that can move around in 3D in the bank's virtual headquarters in Zurich. The challenge has four different levels where prizes can be won, and a showroom that educates players on jobs and benefits at the bank.
Super Mario and the Baer
"We are delighted to have been able to implement this unconventional approach to attracting technology talent. We wanted to bring a "Super Mario" aspect to the banking world. The game requires curiosity, agility and a willingness to take things to the next level. These skills are highly sought after in a banking environment." mentioned Guido Ruossglobal head of human resources for the bank.
Baer in the metaverse
The "Be Baer Challenge" was designed in partnership with esports and gaming experts with the aim of creating an inspiring place in the Roblox metaverse. Founded in 2004, Roblox is a global gaming platform with 55 million daily active users with video games available on PC, Xbox and mobile phones. There are currently 9.6 million developers on the platform.
Maybe now children will hear from their parents "what are you doing outside?" Go in and get on the computer and look for a job!"