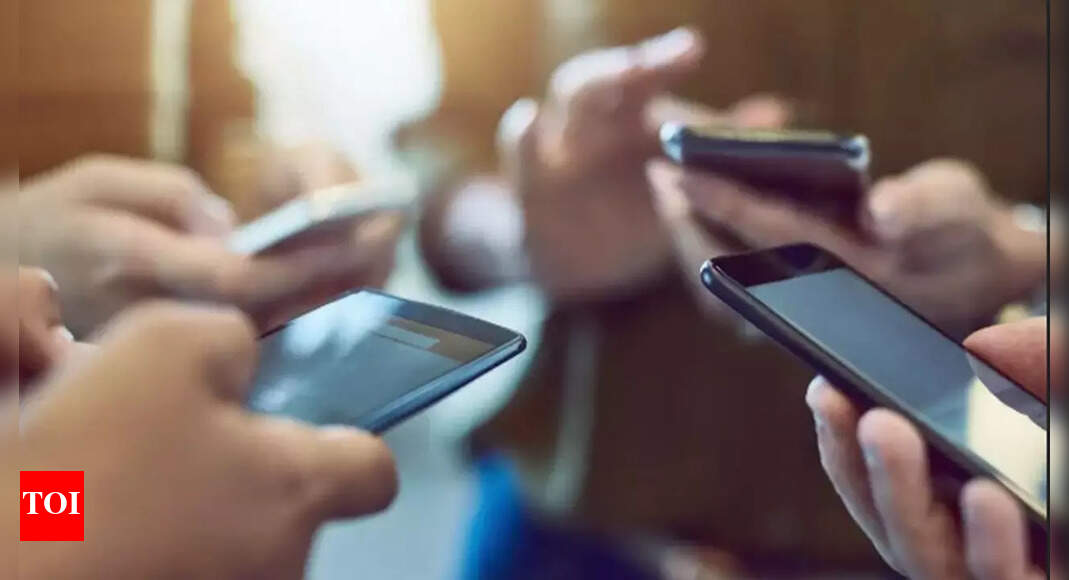 Indians spent a third of waking hours in 2021 on mobile
NEW DELHI: Indians spent an average of 4 hours and 42 minutes a day on their mobile until 2021, a 27% increase from time spent before the pandemic in 2019, according to a new report. By comparison, Indians watched 3 hours 17 minutes of TV per day in 2021.
Brazilians, who spent the most average time per day on mobile in 2021, did so for 5 hours 24 minutes.
The figures are for Android phones, which accounted for 96% of the mobile phone market in India in 2021. In Brazil, they accounted for 86%.
The report – State of the Mobile 2022 by US company data.ai, previously called App Annie – used artificial intelligence to collect and compare data.
China and Argentina are the only two countries in the top 17 where mobile usage fell in 2021 compared to 2020. Chinese people spent 3.2 hours a day on mobile in 2021, compared to 3.5 hours in 2020. In Argentina, it went from 3.8 hours to 3.6 hours.
Quarter of time spent in photo & video
Mobile usage in India, home to 1.2 billion wireless connections, has increased for most of pandemic-stricken 2021. Social media and communication apps claimed 4.6 out of every 10 minutes Indians spent on their mobiles in October-December 2021.
Another 3.5 minutes were spent on photo, video, games and entertainment applications, including 2.5 minutes on photo and video applications.
But while movement restrictions eased in the fourth quarter as the second wave of infections receded, total time spent on apps fell 2.5% in the third quarter, which recorded the time the highest the Indians ever spent on their mobile.
Games, social media and communication apps accounted for the biggest declines. While time spent on entertainment apps increased 11% in the fourth quarter.
This is due to strong growth in what is available in the mobile app space. Publishers released 2 million new apps and games in 2021, with Google Play accounting for 77%.
India #2 in downloads, but low spend
Downloads grew by 10% in India in 2021, putting India second behind China. Pakistan, Peru, the Philippines, and Vietnam were among the fastest growing markets for downloads, with growth rates of 25%, 25%, 25%, and 20%, respectively.
Consumer spending on mobiles was $417 million in India in 2021, up from $503 billion in 2020. In comparison, spending in China and the United States, the biggest markets in 2021, fell amounted to $56 billion and $43 billion. Japan came in third with $21 billion. The growth is mainly driven by consumers shifting more of their entertainment and gaming consumption to mobile.
Downloads of financial apps grew the fastest among categories, at 27% over 2020; spending on these applications increased by 46%. Downloads of medical applications increased by 36% and corresponding expenditure by 38%.