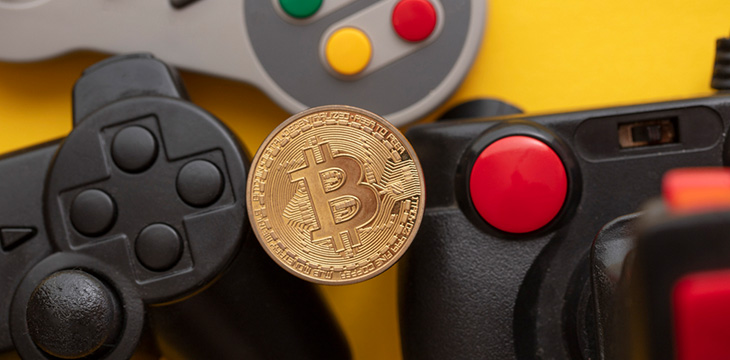 Gaming Dominates Blockchain Usage as DeFi Crashes: Report
The blockchain industry had another dark month in August with two major exploits and a continued decline in DeFi activity, according to a new report. However, insights from decentralized app analytics platform DappRadar revealed that gaming continues to be a bright spot for the industry, accounting for half of blockchain usage.
The headline for August was the Nomad cross-chain bridge exploit in which an estimated $200 million was stolen. During the same month, Polkadot-based DeFi platform Acala was also hacked, as were thousands of Solana wallets.
The month also saw unique active portfolios fall 3.5% from July and 14.7% from a year ago to 1.67 million.
On the bright side, games continued to be the primary use case for blockchain technology throughout the month. Unique active gaming wallets accounted for $698 million in transactions and 50.5% of activity on blockchain networks, DappRadar found.
"It's worth mentioning that even though the games dominance for the UAW has gone from 57.30% to 50.51% MoM, it still represents a good indicator for the sector," he pointed out.
The report is consistent with many others who have found gamers to be the most enthusiastic adopters of digital assets and blockchain technology. This industry has always been a forerunner with most technologies, including virtual and augmented realities (AR), and blockchain was a natural fit. With in-game tokens, a mainstay of most games for decades, jumping on digital assets and even NFTs has become easy.
The game is an integral part of the success that BSV has enjoyed over the past four years. Games like Fyx Gaming's CryptoFights have demonstrated what's possible with a large-scale blockchain network, while others like Haste Arcade have shown just how revolutionary nanopayments on Bitcoin can be in gaming.
CryptoFights, in particular, stood out and consistently accounted for the most transactions of any app on the BSV network, registering 5.9 million transactions in the last week alone. Most of the time, the game alone accounts for as many transactions as the entire Ethereum network combined.
As BSV Blockchain Association General Counsel Marcin Zarakowski noted at the Blockchain 4 Gaming event in Warsaw, gaming is by far the best example of the effectiveness of the BSV blockchain.
Watch: BSV Global Blockchain Convention Presentation, Scaling Games on Layer One: Why It Matters
width="562″ height="315″ frameborder="0″ allowfullscreen="allowfullscreen">
New to Bitcoin? Discover CoinGeek bitcoin for beginners section, the ultimate resource guide to learn about bitcoin – as originally envisioned by Satoshi Nakamoto – and blockchain.